Supports bag life from sudden rain and humidity.
Measures against the rainy season by Master-Piece.
Protect bag users from the inevitable rainy season, such as a bag that boasts high waterproofness, a Master-Piece Wear that protects the bag from a sudden rain, and a folding umbrella that can be used regardless of the season, and has storage capacity. Featured items.
This is the position of ABC
-MASTER -PIECE Introducing fabric-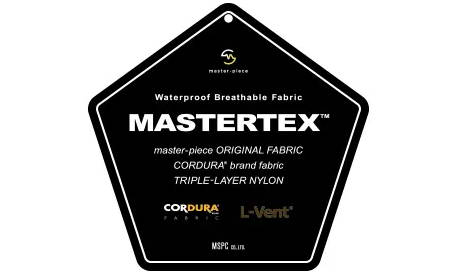 Mastertex is a fabric that uses 66 nylon threads in a certified factory that uses 66 nylon threads in the production and quality standards of Invista Cordura®︎BRAND FARIC, and has the strength of friction, cracking, and sliding that passed the CORDURA®︎BRAND FARIC standard. PU coating is applied to the back side and laminated with a special hydrangatic waterproof film L-vent®︎ further enhances water resistance and has a three-layer structure in which tricot nylon is combined. MASTER-PIECE original fabric that combines durability, water resistance and water repellency.
---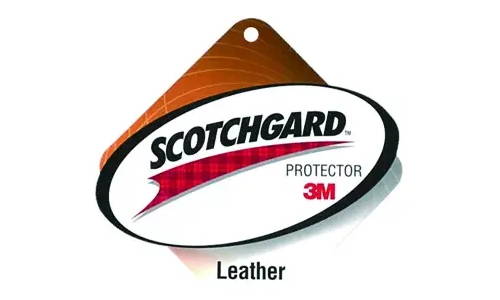 The tyco at the time of leather dyeing the "3M" waterproofing material Scotchgard® is included, and the waterproofing material is finished all over to get a high waterproof effect and the effect is long. The leather surface uses dyes and pigments to give a transparency, but after adjusting to a natural color and atmosphere, and then spraying a waterproofing agent on the surface to get a higher waterproof effect.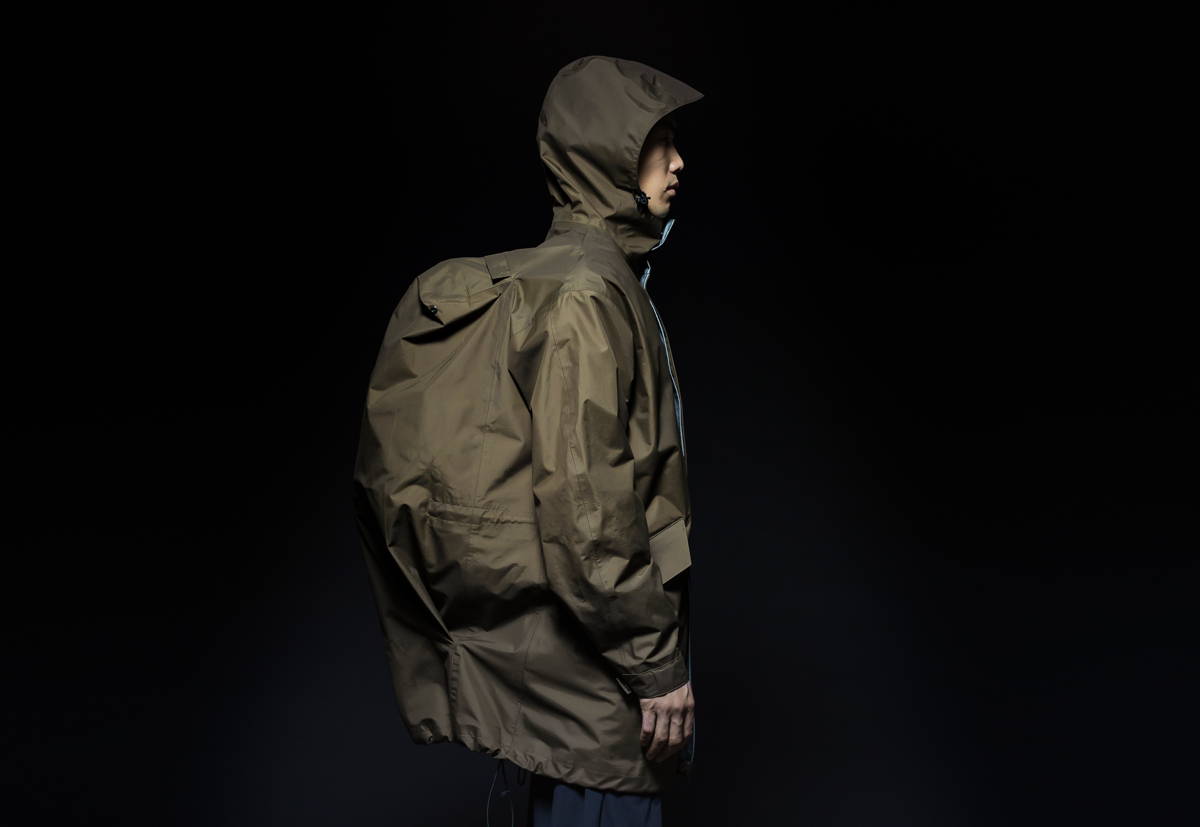 Since the brand in 1994, Master-Piece has pursued products that combine fashion and functionality in a high dimension.
I've been walking to make people's daily life more rich.

But can you really enrich your bag user's lifestyle just by making a bag?
For example, general rainwear protects clothes but does not protect your bag.

Various tasks still remain in using bags, such as stuffiness on the back when carrying the back and pills that can be made into clothes.

A new project has been launched to solve these problems. That is the "clothing to enrich bag life".

Please take a look at the functional beauty that MASTER-PIECE, which has been facing various scenes in the bag, has arrived.
By using a 30D ripstop nylon thread that meets the Cordura®brandfabric standard, he uses his ultra -thin Cordura® nylon with strength for friction, tear, and slipping, and is in the back of the back of the company. The film "Heat Block" is bonded.

This HEAT BLOCK has created the strongest fabric with a water resistance of 10,000 mm or more, a shading rate of 99.99% or more, a UV shielding rate of 99.9% or more, a heat shield rate of 40%, and a high durability (jungle test 35 days).